The Teachers' Lounge®
We are located in Ronnies Plaza across the parking lot from the theater!
Click on the map on the left for directions.
The Teachers' Lounge is St. Louis' finest Parent/Teacher Store. We pride ourselves on having the best customer service and product selection in the industry. Our team members are happy to assist you in finding the perfect educational product for your classroom or home. We carry over 6,000 of the best educational products on the market and also have a selection of over 30,000 products in our
on‑line store
. Stop by and visit us today!
Click here to enjoy a WALK AROUND The Teachers' Lounge
12/15/2008 Newsletter: Let Us Help You Find The Perfect Gift
We Have the Perfect Gifts for Everyone on Your List!
Don't forget to stop by The Teachers' Lounge this week to finish your holiday shopping:
We have a huge selection of UNIQUE toys and games that kids of all ages will love! We also have great gift ideas for your favorite teachers!
Gift cards are always available! Plus, we offer FREE gift wrapping!
What's New?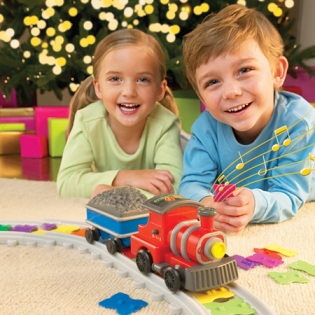 Stop by and check out the new Melody Express Musical Train from Learning Resources. This unique train set allows children to play conductor and composer at the same time! Just place the 44 note tiles on the track in any order you wish. As the train rides over each tile, your musical compostion will come to life. What a great way to introduce your preschooler to music! This toy is recommended for ages 3-6.
Upcoming Events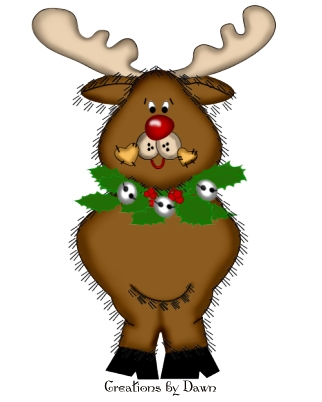 December 18: Holiday Countdown Story Hour
10:30-11:00 AM- Sorry, this story hour is now full.
11:30 AM-12:00 PM
Christmas Day is almost here! Join us as we read It's Christmas by Tina Burke and Mary Englebreit's whimsical book, Queen of Christmas. We will sew up our stockings and create a countdown to the big day!

December 22: Santa and His Reindeer Story Hour
10:30-11:00 AM- Sorry, this story hour is now full.
11:30 AM-12:00 PM- Sorry, this story hour is now full.
December 24: The store will be closed for Christmas Eve.
December 25: The store will be closed for Christmas Day.
Demo Bar Item of the Week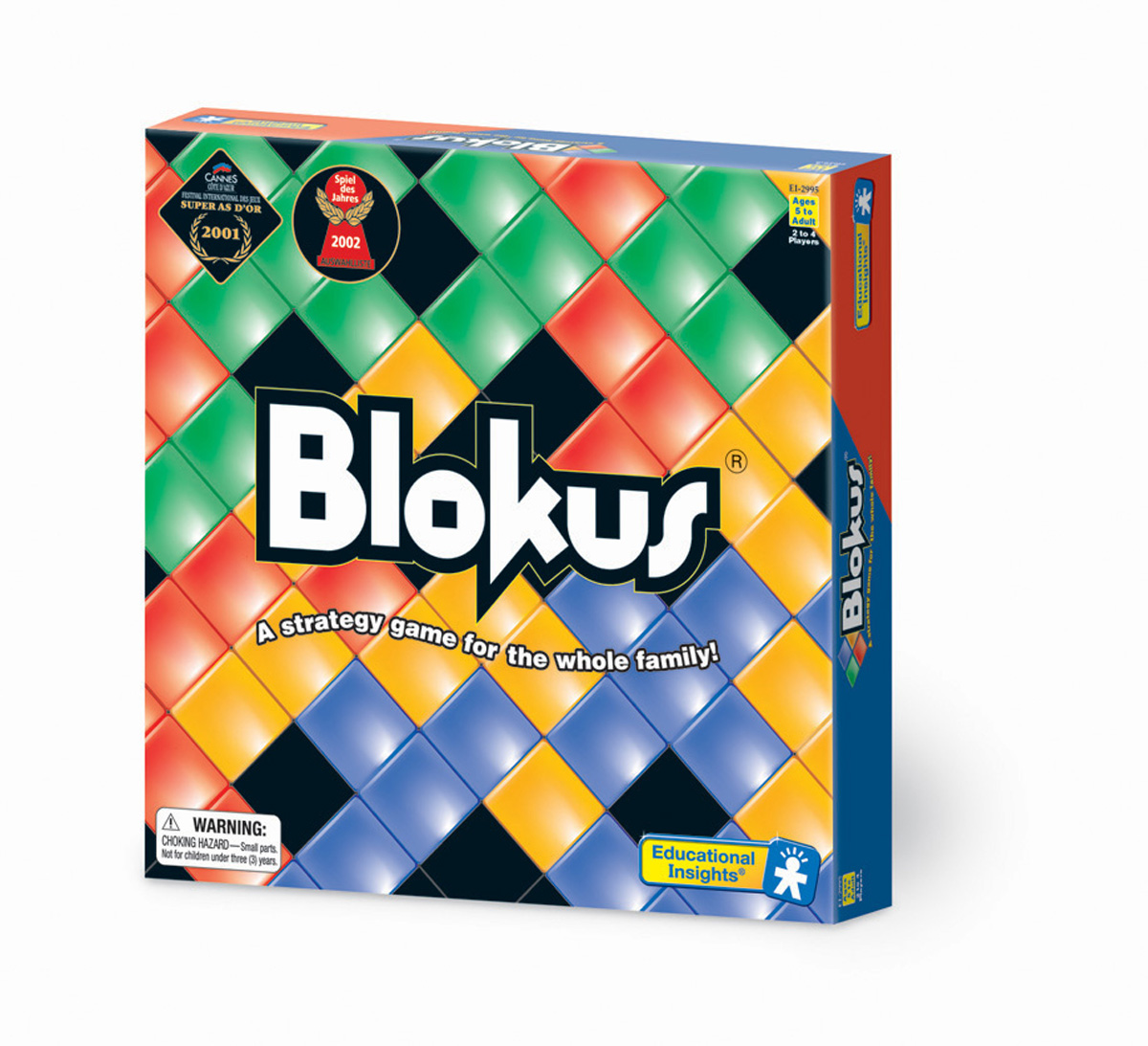 Stop by the demo bar and try Blokus this week. This engaging game of spatial problem solving has won numerous awards and keeps players on their toes!
Players take turns placing pieces on the board, each starting from a different corner. Each new piece must touch at least one other piece of the same color, but only at the corners! The goal is to get rid of all your pieces. The game ends when all players are blocked from laying down any more of their pieces.
This is a game that we play again and again at home. It is a great family game and can be played by anyone ages 5 and up. Play it once, and you'll be hooked!
Sale Item of the Week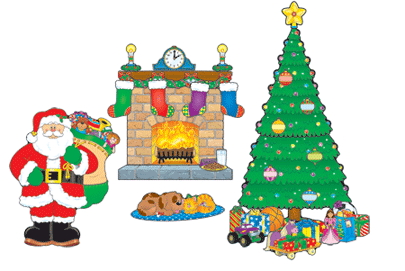 All Christmas items on our seasonal wall are 50% off this week!
Check Out the Blog
Be sure to check out The Teachers' Lounge Blog this week to learn about a great holiday website for kids of all ages!

12/03/2008 Newsletter: Gift Ideas
Gift Ideas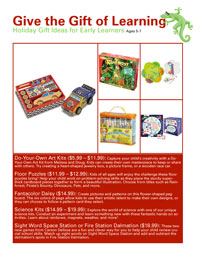 Do you need some unique gift ideas for the kids on your shopping list? Click here to see our recommendations for the best educational toys and games for this holiday season. Give the gift of learning!
Winner Announced
Congratulations to Kala Jacobsmeyer who is the winner of our $100 gift card. Kala saw us on Show Me St. Louis like many of you. If you missed it, please visit our homepage where we have the video still available.
Last Chance to Save
This week will be the last week to grab all remaining Thanksgiving and Fall decorations and other items HALF PRICE!