The Teachers' Lounge®
We are located in Ronnies Plaza across the parking lot from the theater!
Click on the map on the left for directions.
The Teachers' Lounge is St. Louis' finest Parent/Teacher Store. We pride ourselves on having the best customer service and product selection in the industry. Our team members are happy to assist you in finding the perfect educational product for your classroom or home. We carry over 6,000 of the best educational products on the market and also have a selection of over 30,000 products in our
on‑line store
. Stop by and visit us today!
Click here to enjoy a WALK AROUND The Teachers' Lounge
08/25/2010 Newsletter: Interactive White Board Software Now Available!
Check Out This Great New Software

Do you have an interactive white board in your classroom? Are you looking for some great software that will keep your students engaged? Try one of our new titles from Daydream Education.
Here's why we love Daydream Education Software:
•The software is available in several different subject areas including science, math, language arts, and music.
•Teachers can display informative charts on the white board and interact with the images and text to encourage whole class learning and involvement.
•Students can test their knowledge with printable worksheets and quizzes.
•Interactive charts have features that are good for students of all learning styles from kinesthetic to auditory and visual learners.

•Each title is only 11.99!
To see a demo of this new software click here.
Select Computer Games 50% Off!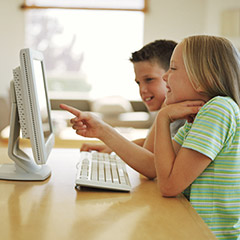 We've slashed the prices on a ton of our computer games! Stop by to get a great deal on select educational software for kids from preK-8th grade - now 50% off! These games are a great way for kids to review key learning concepts while having fun. Shop soon for the best selection.
Most titles are for Macintosh or Windows and most are now priced at $4.99. Find the software in our clearance section along with hundreds of other items up to 75% off!
Open Labor Day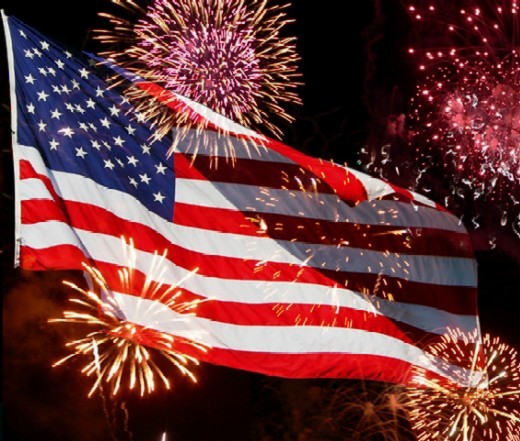 The Teachers' Lounge will be open on Labor Day from 10:00 AM - 5:00 PM!
08/04/2010 Newsletter: Don't Miss Our Pirate Event!
Early Bird Hours
We will be opening at 9:00 AM August 2nd - 13th for all of our back-to-school shoppers! Get a head start on your day as you start decorating and preparing your classrooms.
Please note that these early bird hours will be taking place Mondays-Fridays only. On Saturdays, we will be open from 10:00 AM - 5:00 PM, and on Sundays, we will be open from 12:00 PM - 5:00 PM.
We hope to see you at the store soon for all of your back-to-school shopping!
Schools Coming... Grab Your Booty!
Don't miss our third annual Pirate Event at The Teachers' Lounge, "Schools Coming... Grab Your Booty!" The event runs Monday, August 2nd through Sunday, August 8th. For every $10 that you spend at the store during this event, you can choose a coin from our Pirate Treasure Chest. Pull a marked coin and win a prize! It's that easy!
We have hundreds of prizes to give away... bulletin board sets, books, teacher tools, toys, games, and more! Don't miss this great back-to-school event where we reward our customers with great giveaways! Come back every day as we put out new prizes daily!
Our Pirate Event runs from Monday, August 2nd through Sunday, August 8th.
Great Ways to Shop for Back-to-School
The Teachers' Lounge is stocked with all of the back-to-school goodies that you'll need for your classroom this year. We have the latest bulletin board sets, borders, accents, and teacher tools for the 2010-2011 school year. With that said, sometimes we are out of a particular item... in that case we have several options to make sure you get that exact product for your classroom:
Special Orders- We do our best to carry as many products as possible at the store, but we aren't able to carry every item from every company. If there is a specific product that you would like that we don't normally carry in the store, you can place a special order with us. We'll add your item to our next order from that company, and you won't have to pay any shipping charges! We'll call you as soon as your items arrive. Arrival times vary depending on each company, so just ask any team member for an estimated time-frame on these orders. Please note: We can no longer guarantee that NEW special orders will arrive before back-to-school time.
Prepaid Holds- If you see an item that we normally carry in the store, but there are none left, chances are it is already on order. You can prepay for any item already on order, and we will hold it for you when it arrives in our shipment. You'll receive a phone call as soon as your item arrives at the store. This is a free service!
Web Orders- There are over 30,000 educational products available at our on-line store. Most items ship directly to you within 2 to 3 business days. And, most orders over $45 receive FREE shipping! This is a terrific way to order if you need items quickly.
If you have any questions about the best way for you to get exactly what you want for your classroom, just ask any of our team members. We're always happy to help!