Page 63 - 2019 Teachers' Lounge Classroom Furniture & Technology Catalog
P. 63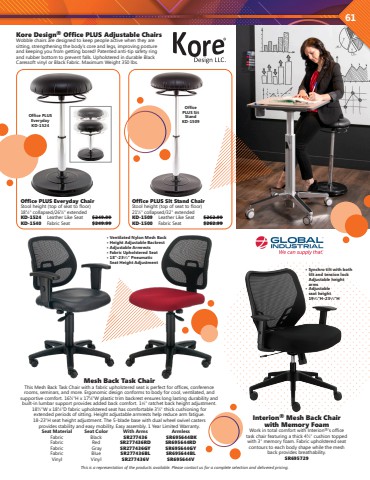 61
Direct Delivery
PowerTray Charging Storage
Simply plug in, switch on and connect up to 10 USB devices
Y2ears Warranty
PowerTray
Each tray holds 10 devices. Use on its own or store inside the PowerTrolley (sold separately). Available in Silver (27) or White (41)
PowerTrolley
Capable of charging a variety of USB devices at optimum speed
The Gratnells PowerTray offers intelligent charging for all USB powered devices. Compatible with millions of existing classroom storage spaces using Gratnells system, PowerTray automatically detects and delivers the corect power to each individual device when connected. Available in either 6" or 9" models in Silver (27) or White (41), their lightweight design allows simple and effective classroom deployment even by younger students, promoting student independence and engagement.
Pairing PowerTray with PowerTrolley, the companion highly compact lockable trolley allows up to 30 full sized Ipads to be simply stored, moved and deployed in a variety of educational settings. Use the F25 Trays if you wish to keep your devices covered with a lid while inside the Trolley (sold separately). Lids will fit
the more shallow F2 Storage Trays but the F2 5
tray will not fit within the Trolley if lid is in use.
Years Warranty
PTC10F02XXUS PTC10F25XXUS
6"H x 12"W x 16"D
$416.63
9"H x 12"W x 16"D
$486.06
Power Trolley can accept either (3) F2 6" Power Trays or (2) F25 9" Power Trays with Optional Lid. Available in Powder Blue (32), Silver (44), and Submarine Yellow (35). Trays sold separately
PT1025XX $763.81
Laptop & Tablet Storage Cart
This storage cart can safely secure your laptop and tablet devices with style! Holds up to 32 devices with unique design to make cord manage- ment for syncing and recharging a cinch! Easily recon gurable to support a variety of devices including iPads®, Chromebooks, Kurios and more! Two black cubbie-trays provide easy storage of extra chargers, cords, and attachments. Locking casters for mobility. GREENGUARD® Gold Certi ed. Limited lifetime warranty. 24"W x 23"D x 30"H. Weight 70 lbs. JON3400JC
$554.20
Tabletop Charging Station
Organize your area and conveniently store 12 tablets or other learning devices. Space in back allows you to mount your own power strip or other syncing components (not included). Comes with non-slip feet and handy cord management clips. Doubles as a portfolio stand or desk organizer. Dividers can be easily removed. GREENGUARD® Gold certi ed. Limited lifetime warranty. 171⁄2"L x 131⁄2"W x 8"H.
JON3401JC $87.20
This is a representation of the products available. Please contact us for a complete selection and delivered pricing.