Page 80 - 2019 Teachers' Lounge Classroom Furniture & Technology Catalog
P. 80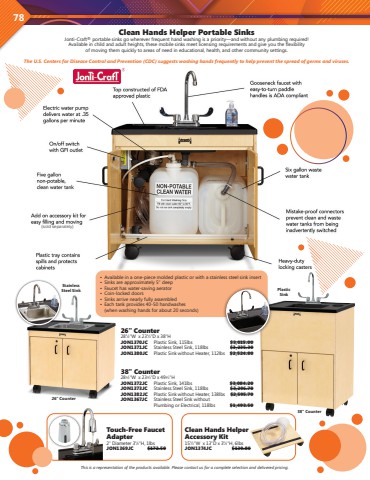 78
Give the Planet a HugTM Rug
This cute and colorful rug provides a fantastic new way to encourage children to
Discover America
Memorable state icons help children learn about their country on this beautiful map
of the USA.
CAR1401 4'5" x 5'10" CAR1400 5'10" x 8'4" CAR1412 8'4" x 11'8"
$165.95
$289.95 $449.95
CAR12614
Alphabet Blocks Rug
It's never too early to start learning your A to Z's. This decorative rug, in both primary and natural colors, provides a perfect, cozy space for playing,
• Lifetime Abrasive Wear Warranty • Lifetime Anti-Microbial Protection • Advanced Anti-Static Fiber
• Double-Stitched Serged Edges
• Carpet Stain Protection
• Assists in Allergen Particle Control
• Meets NFPA 253, Class 1 Firecode Requirements
• KIDply® Backing means less wrinkling & creasing, unmatched softness &  exibility, and increased sound and thermal insulation
toddling, and learning.
4' x 6' Rectangle
6' x 9' Rectangle
8' x 12' Rectangle
Carpet Squares, Set of 26
Primary Nature's Colors
CAR3801 CAR11724 $149.95 CAR3800 CAR11726 $295.95 CAR3802 CAR11728 $439.95 CAR3826 CAR12614 $169.95
be good stewards of our planet. Teaching kids to be kind to the environment, treat plants and animals with care, and to keep the earth green, will be easier with this adorable rug.
CAR4413 CAR4415 CAR4417
3'10" x 5'5" Rectangle
$139.95
6' x 9' Rectangle
$295.95
8' x 12' Rectangle
$439.95
This is a representation of the products available. Please contact us for a complete selection and delivered pricing.