The Teachers' Lounge®
We are located in Ronnies Plaza across the parking lot from the theater!
Click on the map on the left for directions.
The Teachers' Lounge is St. Louis' finest Parent/Teacher Store. We pride ourselves on having the best customer service and product selection in the industry. Our team members are happy to assist you in finding the perfect educational product for your classroom or home. We carry over 6,000 of the best educational products on the market and also have a selection of over 30,000 products in our
on‑line store
. Stop by and visit us today!
Click here to enjoy a WALK AROUND The Teachers' Lounge
Open On Presidents' Day

The Teachers' Lounge will be open on Presidents' Day (Feb. 17th) from 10 AM - 8 PM. Stop by to pick up those last-minute items that you need for your lesson plans, try out a new game at our demo bar, or look through some of our newest teaching resource arrivals.
Great NEW Workshop on Feb. 19th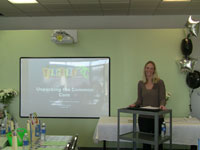 Dr. Mary O'Connell is back at The Teachers' Lounge with a BRAND NEW CLASS!
Workshop: Introduction to Standards-Based Grading
Date: February 19th
Time: 6:00-7:30 PM
Grade Levels: K-8
Cost: $35
Description: This informative, instructional session will give you a better understanding of Standards-Based Grading:
•Learn what Standards-Based Grading really is
•Explore the interesting history of grading
•See how this grading method reflects best teaching practices
•Discover what Standards-Based Grading looks like in the classroom
FREE Story Hour on Feb. 24th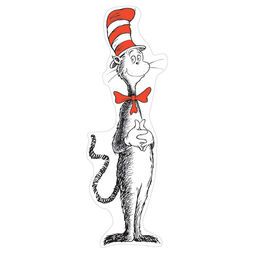 Join us for our next FREE Story Hour on February 24th from 10:30-11:00 AM as we celebrate all things Dr. Seuss! Do you like Green Eggs and Ham? Can you hear the Who? Oh, the places we'll go on this story-telling spectacular day! Listen to some classic stories and create a craft or two.
Registration is required and space is limited. Please call the store at 314.843.2227 to reserve your spot today! It's a great idea for a wintery play date-- bring your friends!
Calling All Artists...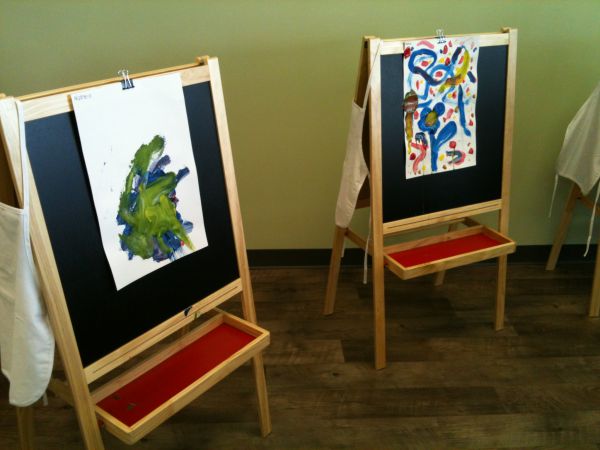 Your children will not want to miss our Petite Picasso Art Night on Friday, February 28th from 6:00-7:30 PM. They can spend the evening creating fine art with their friends. And, we'll have tons of fun getting creative with paint, markers, clay, and more! Everyone will even be able to work on real easels like real artists!
This event is recommended for children ages 4 and up. The cost is $10 per child (parents always attend for free). Registration is required. Please call the store at 314-843-2227 to reserve your spot. Space is limited.
Is it summer yet?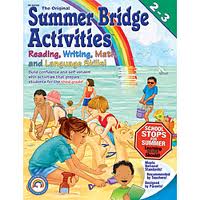 ATTENTION SCHOOLS! Call The Teachers' Lounge to sign up for our super-easy, end-of-the-school-year, fundraising program!
In this simple program, schools can sell Summer Bridge Summer Workbooks (PreK-8) to earn money. Here's how the program works:
1) Call The Teachers' Lounge to sign up for the program.
2) The Teachers' Lounge will email you a customized letter and order form to send home with your students.
3) Copy the form and letter and send them home with your students at any time during the month of April.
4) Collect all order forms by the end of April.
5) The Teachers' Lounge will pick up all order forms and process all payments.
6) The Teachers' Lounge will deliver all of the workbooks to your school by mid-May along with a check for your school's profits. The workbooks will be separated by classroom.
Your school will earn $3.00 for every book that is purchased through this program. Plus, every parent will receive a coupon for $3.00 off any purchase at The Teachers' Lounge this summer for each book ordered!
For more information, call the store at 314-843-2227!
We LOVE Teachers!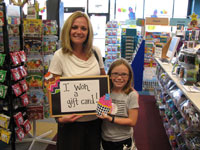 At The Teachers' Lounge--- We LOVE teachers!!!!! So, we will be showing our LOVE in February with a very special giveaway. Come in anytime in February and receive a sealed valentine with every $25 purchased while supplies last. Then come back any time in March and have a Team Member open your valentine to reveal your prize!
We are giving away SEVERAL $100 gift cards, $50 gift cards, and $20 gift cards. You could also win doughnuts for your teachers' lounge, a pizza party for your class, or special store discounts! EVERYONE IS A WINNER! Please note that a limited number of valentines are available.
SHOW US YOUR LOVE BY LIKING US ON FACEBOOK: www.facebook.com/weloveteachers