The Teachers' Lounge®
We are located in Ronnies Plaza across the parking lot from the theater!
Click on the map on the left for directions.
The Teachers' Lounge is St. Louis' finest Parent/Teacher Store. We pride ourselves on having the best customer service and product selection in the industry. Our team members are happy to assist you in finding the perfect educational product for your classroom or home. We carry over 6,000 of the best educational products on the market and also have a selection of over 30,000 products in our
on‑line store
. Stop by and visit us today!
Click here to enjoy a WALK AROUND The Teachers' Lounge
We LOVE Teachers!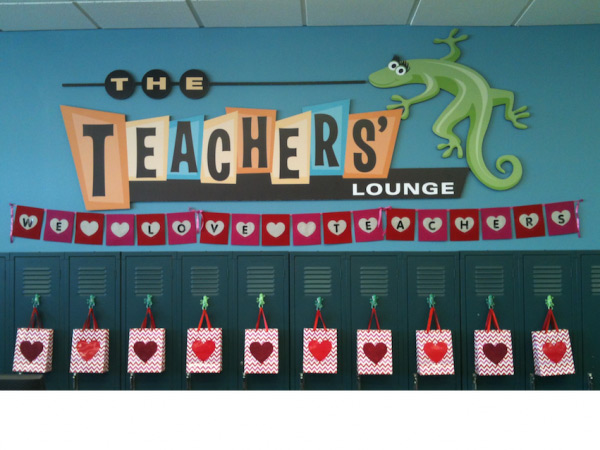 At The Teachers' Lounge--- We LOVE teachers!!!!! So, we will be showing our LOVE in February with a very special giveaway. Come in anytime in February and receive a sealed valentine with every $25 purchase while supplies last. Then come back any time in March and have a Team Member open your valentine to reveal your prize!
We are giving away SEVERAL $100 gift cards, $50 gift cards, and $20 gift cards. You could also win doughnuts for your teachers' lounge, a pizza party for your class, or special store discounts! EVERYONE IS A WINNER! Please note that a limited number of valentines are available.
PLEASE SHOW US YOUR LOVE BY LIKING US ON FACEBOOK: www.facebook.com/weloveteachers
Win a Gift Card!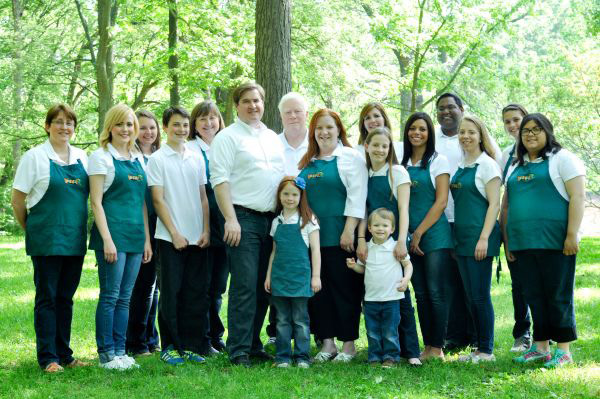 Would you like to win a $25 gift card to The Teachers' Lounge? We'll be hosting a new contest on our facebook page all month long!
You know that WE LOVE TEACHERS, but we'd also LOVE to hear what you LOVE about The Teachers' Lounge!
Each Monday, we'll post a specific topic about our store on our facebook page. To enter, just like our facebook page and comment on what you LOVE about that particular aspect of our store. Each Friday morning, we'll choose a weekly winner for a $25 gift card!
ENTER NOW:
www.facebook.com/weloveteachers
Tax Deduction
Did you know that we have a special benefit for all of our Lounge Lizard Club Members? You can stop by The Teachers' Lounge anytime to receive a print out of your purchases from 2015 to use toward your teacher tax deduction. Just stop in and ask any team member for your 2015 purchase history. It only takes a few minutes to print, so be sure to get yours the next time you're in the store.
Visit the IRS to read more about this deduction.
Art Kits = Winter Fun!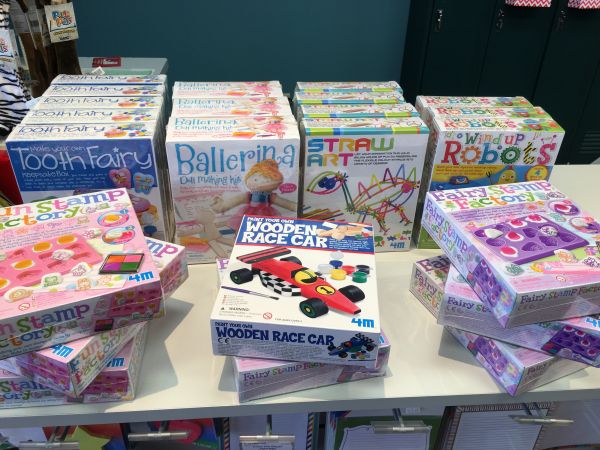 Have you seen our wide selection of 4M art kits at The Teachers' Lounge? These kits provide hours of fun for kiddos stuck inside on these cold-weather days. Each kit contains all of the supplies and directions needed to complete a wonderful work of art.
All 4M art kits are on sale for only $6.99 this week (Feb. 8-13)!