The Teachers' Lounge®
We are located in Ronnies Plaza across the parking lot from the theater!
Click on the map on the left for directions.
The Teachers' Lounge is St. Louis' finest Parent/Teacher Store. We pride ourselves on having the best customer service and product selection in the industry. Our team members are happy to assist you in finding the perfect educational product for your classroom or home. We carry over 6,000 of the best educational products on the market and also have a selection of over 30,000 products in our
on‑line store
. Stop by and visit us today!
Click here to enjoy a WALK AROUND The Teachers' Lounge
Want to Be a Part of Our Team?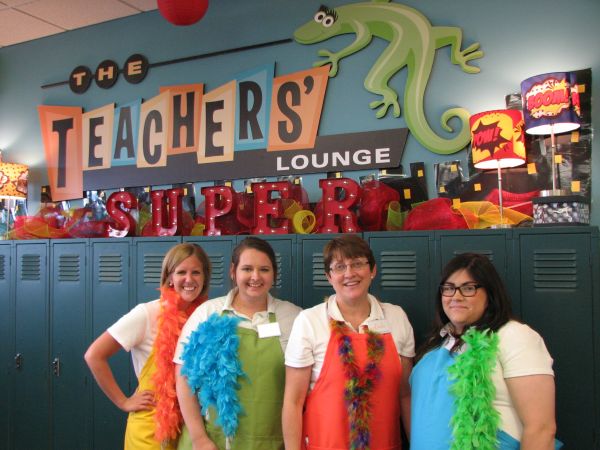 The Teachers' Lounge is GROWING and we are currently accepting applications for the following positions:
Team Members (Part-Time):
•Must possess a high standard for customer service.
•Must love being part of an awesome team that strives to be the best educational resource for local teachers, parents, and students.
•Must be out-going, have a passion for education, and love sharing ideas for learning solutions with teachers and parents.
•Responsibilities include assisting customers, stocking the store, and managing the cash register.
•Work schedule will be a mix of day, evening and weekend shifts. Daytime availability is a MUST! Flexibility with scheduling is a necessity as our work schedules and needs change throughout the year.
•Background in Education is a definite plus.
We'd LOVE to have you on our team! Just fill out an application. We will be conducting interviews for positions next week!
Show Off Your Room and Receive $10!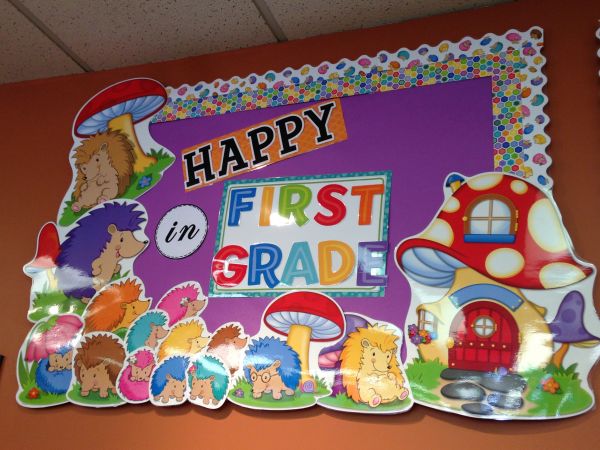 Thanks so much to all of our customers who shopped with us during the back-to-school season! We love seeing you in the store and love helping you get everything that you need for your classroom to start your year off on the right track.
We also LOVE to see how your room turned out! Please send us photos of your room-- full room shots, bulletin board ideas, your favorite thing in your room, clever classroom ideas, etc. Your room could be featured in one of our upcoming newsletters!
Please email all photos to laura@the-teachers-lounge.com. Please include your name and the name of your school. (Please be sure that students are not pictured in photos.) Any photos that are featured in our newsletter will receive a $10 gift card to The Teachers' Lounge!
A Minion Reasons to Learn...
Lindsay Lloyd from Twin Oaks Christian School was in the store a few weeks ago to laminate some adorable Minions that she had created. She said that she started with the Minion theme two years ago, and her 5th grade students expect her to continue with that theme each year. Lindsay decided to stick with her theme but transformed her Minions into literary characters this year. Her 5th graders won't be disappointed because they are so cute! Thanks so much for sharing your photos Ms. Lloyd!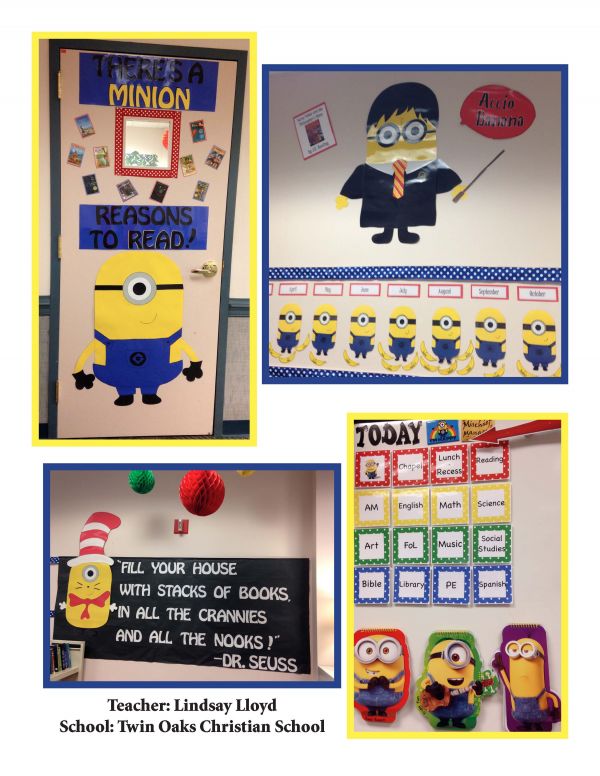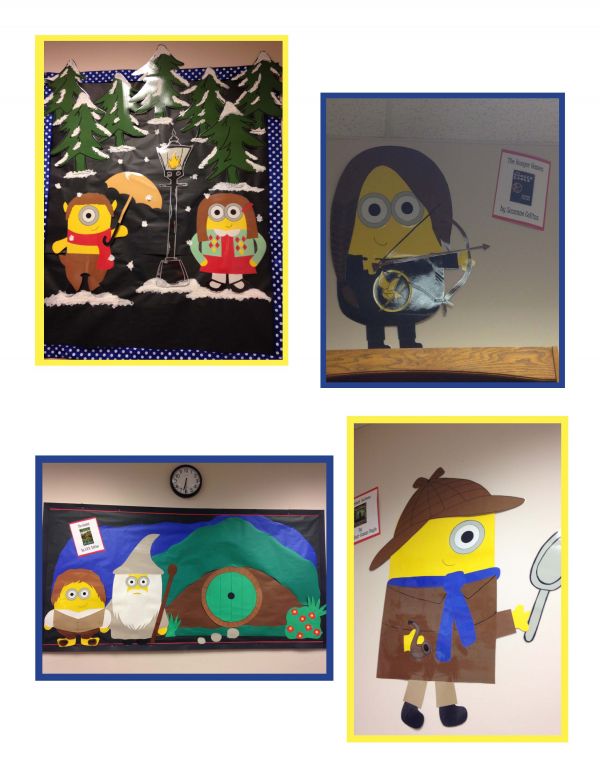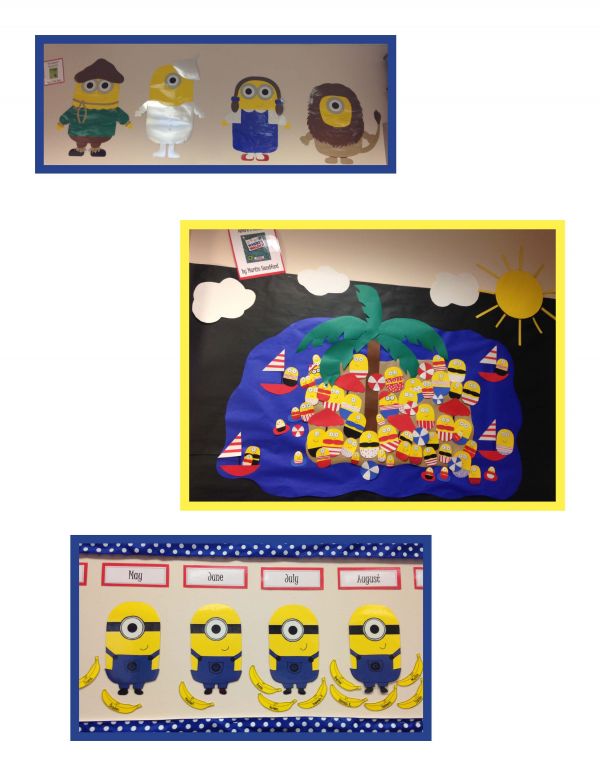 Want to share your classroom and teaching ideas with other St. Louis teachers? Just email your photos to laura@the-teachers-lounge.com!
Brand New: Fidgets!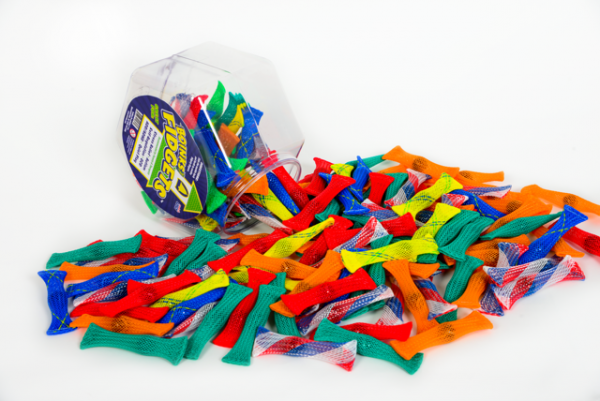 Fidgets have made their debut at The Teachers' Lounge this week, and they are already receiving rave reviews from customers. These little guys are a great idea for helping to reduce student stress. Fidgety fingers slide the marble back and forth in the tight tube of fabric for a calming effect. At only $2.99 each, they're a great addition to any classroom!