The Teachers' Lounge®
We are located in Ronnies Plaza across the parking lot from the theater!
Click on the map on the left for directions.
The Teachers' Lounge is St. Louis' finest Parent/Teacher Store. We pride ourselves on having the best customer service and product selection in the industry. Our team members are happy to assist you in finding the perfect educational product for your classroom or home. We carry over 6,000 of the best educational products on the market and also have a selection of over 30,000 products in our
on‑line store
. Stop by and visit us today!
Click here to enjoy a WALK AROUND The Teachers' Lounge
Summer Workshops Flyer
Click here to download our Summer Workshops Flyer including the sign-up form!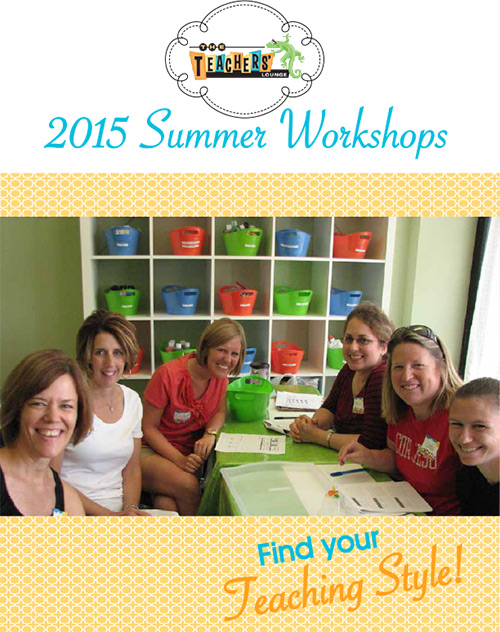 Classes Filling Quickly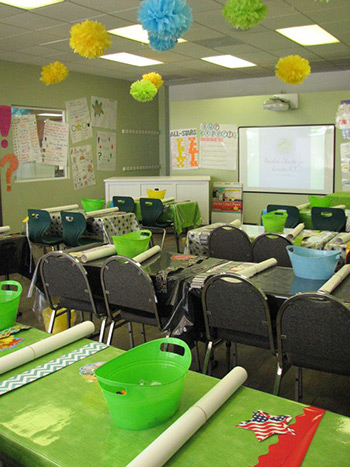 Are you wanting to sign up for one of our summer classes but are waiting for a school P.O., Title Money, or reimbursement approval?
You can still call the store and register at 314-843-2227. We will hold a spot for you in the class and can help you with any form of payment. Our summer classes tend to fill quickly, so be sure that you register early.
We Can Help With ANY School Orders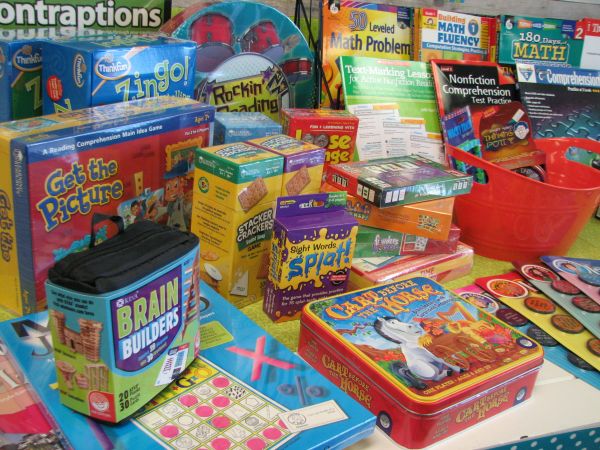 Did you know that The Teachers' Lounge has a warehouse of over 44,000 items?
Or, that we can assist you with orders from any of our vendors like Scholastic, Carson Dellosa, Learning Resources and many more!
On most orders, we can cover the cost of shipping and can sometimes even offer a discount!
We can get you furniture, classroom carpets, library books, art supplies, office supplies, classroom supplies and teaching tools-- basically anything that you need for your school.
Be sure to let us give you a quote on your next school order and see if we can help you stretch your school budget a little more.
For any questions about school orders or quotes, contact Scott at scott@the-teachers-lounge.com.
We Accept School Purchase Orders
Purchase Orders at The Teachers' Lounge are as easy as 1-2-3!
#1: Select the products that you would like to order.
Items can be chosen through our catalog or by visiting our website at www.the-teachers-lounge.com. We have over 44,000 items to choose from. Still can't find what you need? We can get just about anything- just ask! Large orders may qualify for a discount (contact us for details) and can easily be divided by teacher. Just send us an itemized list, and we can box each order individually. We are happy to make your check-in process and classroom delivery as easy as possible!
#2: Send us your order.
Orders can be emailed to lizzie@the-teachers-lounge.com, faxed to 314-843-2225, or placed over the phone at 314-843-2227.
#3: Orders will be delivered to you as quickly as possible.
In-stock smaller orders usually ship the same day they are placed and can arrive in as little as 2 business days!
Need a catalog? Give us a call at 314-843-2227.