The Teachers' Lounge®
We are located in Ronnies Plaza across the parking lot from the theater!
Click on the map on the left for directions.
The Teachers' Lounge is St. Louis' finest Parent/Teacher Store. We pride ourselves on having the best customer service and product selection in the industry. Our team members are happy to assist you in finding the perfect educational product for your classroom or home. We carry over 6,000 of the best educational products on the market and also have a selection of over 30,000 products in our
on‑line store
. Stop by and visit us today!
Click here to enjoy a WALK AROUND The Teachers' Lounge
Could You Use $250 For Your Classroom?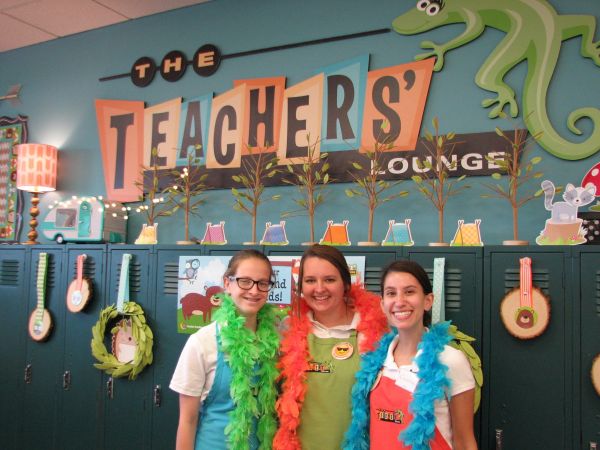 The Teachers' Lounge would love to support all of the teachers of St. Louis as you set up your classrooms for this coming school year.
To make this summer a little more exciting, we are going to give one lucky teacher a $250 shopping spree to The Teachers' Lounge! All you need to do is like our Facebook page and share our video post from July 29th. Please comment that you shared the video and list the school where you're teaching along with your grade level.
Share our video post once per day from now through Aug. 5th. Each daily share will count as one entry into our raffle!
Your Back-to-School Headquarters
Why not make your back-to-school shopping a little more fun? At The Teachers' Lounge, we pride ourselves on finding THE BEST NEW EDUCATIONAL PRODUCTS AT THE BEST VALUE. Shop with us this back-to-school season where you can see OVER 1,000 BRAND NEW CLASSROOM TOOLS!
Every single item in our store has been hand-selected by a real teacher who strives to find resources that support best practices in education. The Teachers' Lounge team is working around the clock to keep our shelves stocked with the items that you need for back-to-school. Orders and shipments are arriving daily so that you will have everything that you need for your classroom.
We can also always special order any additional items that you may need. Our warehouse orders typically ship within a few business days. Call or stop by and let one of our team members help you with your order.
Thank you so much for supporting our local, family-owned, teacher-owned
small business.
Classroom Boutique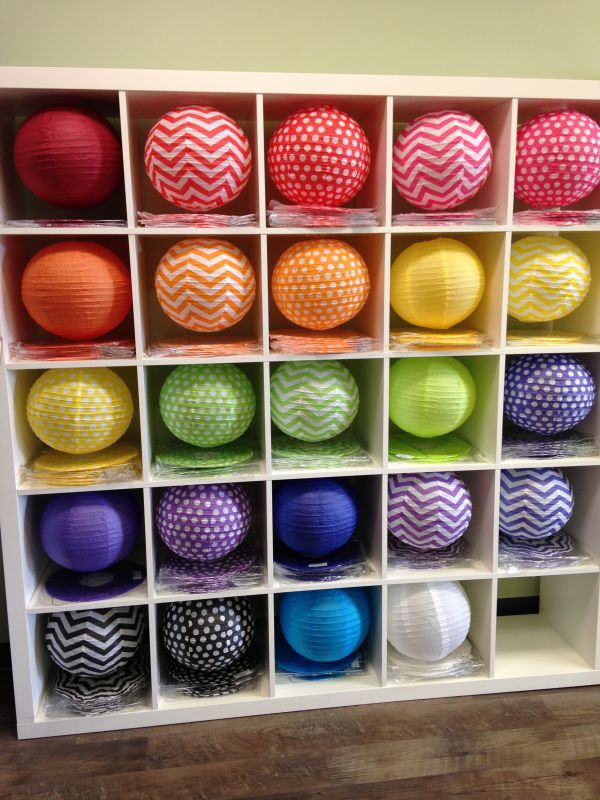 Our Classroom Boutique is open and filled with specialty items that will add a unique touch to your classroom this year. Browse our unique selection of cute lanterns and poms that you won't find anywhere else. These accents can bring a touch of color to any spot in your room. But hurry, these items will only be available for the back-to-school season!
Our Boutique is also busting at the seams with amazing organizational items that will keep your classroom running efficiently all year long. Be sure to stop by soon to check them out!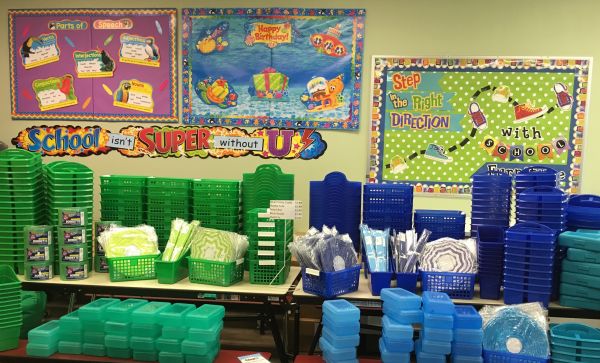 Early Bird Hours
We will be opening at 9:00 AM MONDAY-FRIDAY from now until August 12th for all of our back-to-school shoppers! Get a head start on your day as you begin decorating and preparing your classrooms.
Please note that these early bird hours will be taking place Mondays-Fridays only.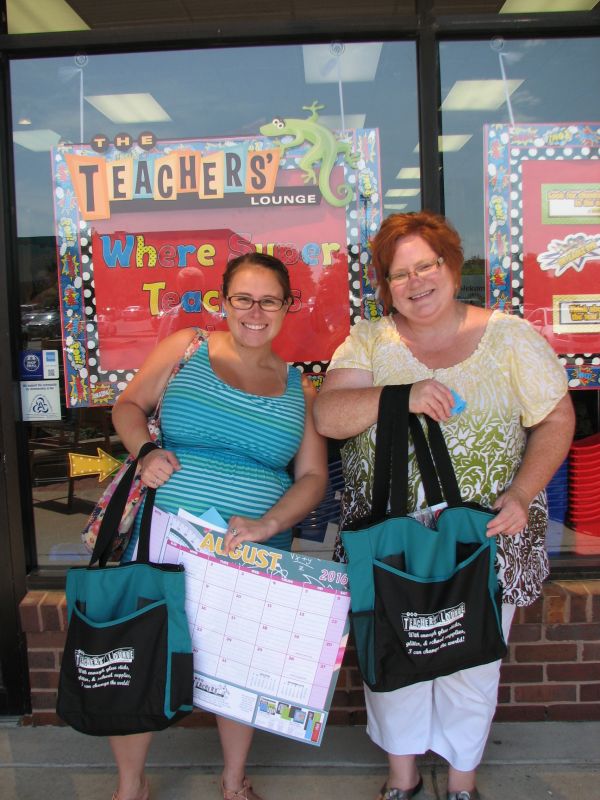 Back-to-School Hours
(Through August 12th)
Sunday: 12 PM - 5 PM
Monday: 9 AM - 7 PM
Tuesday: 9 AM - 7 PM
Wednesday: 9 AM - 7 PM
Thursday: 9 AM - 7 PM
Friday: 9 AM - 5 PM
Saturday: 10 AM - 5 PM
Pirate Event Coming Soon!
Our annual pirate event is coming soon!
Aug 1st - Aug 5th.....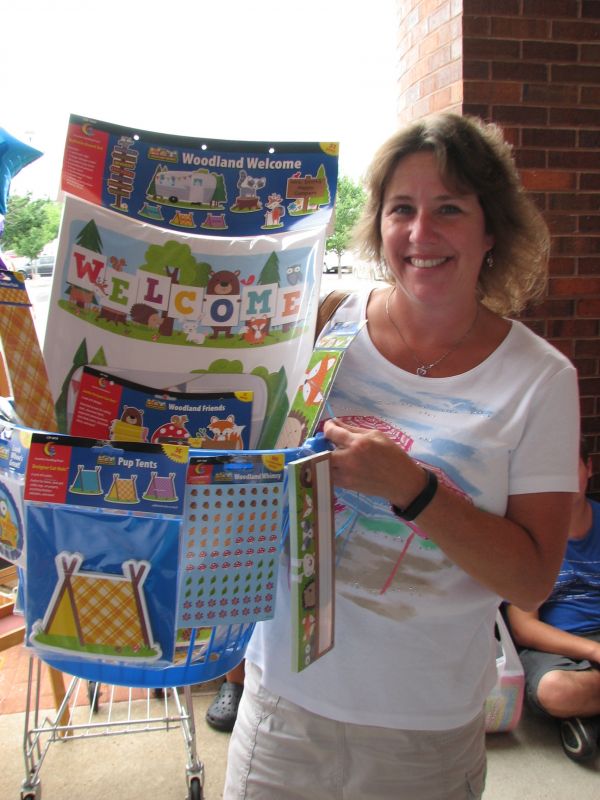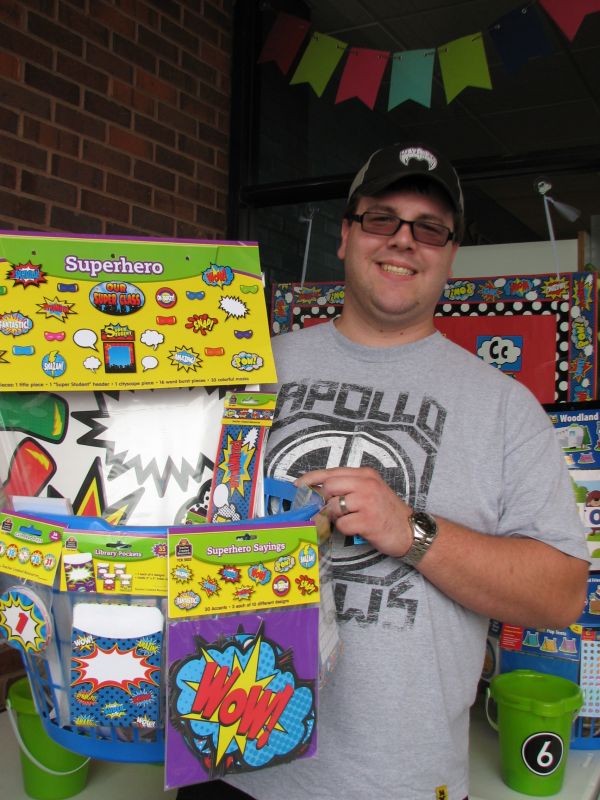 Don't miss our ninth annual Pirate Event at The Teachers' Lounge, "School's Coming... Grab Your Booty!" The event runs Monday, August 1st through Friday, August 5th. For every $10 that you spend at the store during this event, you can choose a coin from our Pirate Treasure Chest. Pull a marked coin and win a prize! It's that easy!
WE HAVE OVER 1,000 PRIZES TO GIVE AWAY... bulletin board sets, books, teacher tools, toys, games, and more! Don't miss this great back-to-school event where we reward our customers with great giveaways! Come back every day as we display new prizes daily!
Tax-Free Weekend
The Teachers' Lounge will be participating in Missouri's Tax Free Weekend August 5th-7th.
Visit on Friday (9AM-5PM), Saturday (10AM-5PM) or Sunday (noon-5PM) - the first $50 of each purchase is tax free!