The Teachers' Lounge®
We are located in Ronnies Plaza across the parking lot from the theater!
Click on the map on the left for directions.
The Teachers' Lounge is St. Louis' finest Parent/Teacher Store. We pride ourselves on having the best customer service and product selection in the industry. Our team members are happy to assist you in finding the perfect educational product for your classroom or home. We carry over 6,000 of the best educational products on the market and also have a selection of over 30,000 products in our
on‑line store
. Stop by and visit us today!
Click here to enjoy a WALK AROUND The Teachers' Lounge
July 15: Customer Appreciation Day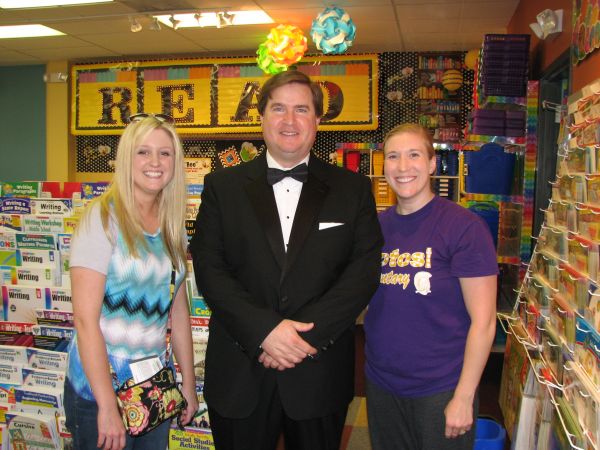 We say it all of the time at The Teachers' Lounge-- THE TEACHERS OF ST. LOUIS ARE AWESOME! We are blessed to work with some of the most dedicated, creative, and passionate educators in our schools.
We would like to honor our local teachers on July 15th with a Customer Appreciation Day!
Please join us at The Teachers' Lounge from 10:00 AM - 2:00 PM for special giveaways, sales, product displays, and prizes!
Thank you so much for supporting our local, family-owned business!
Get a FREE Swag Bag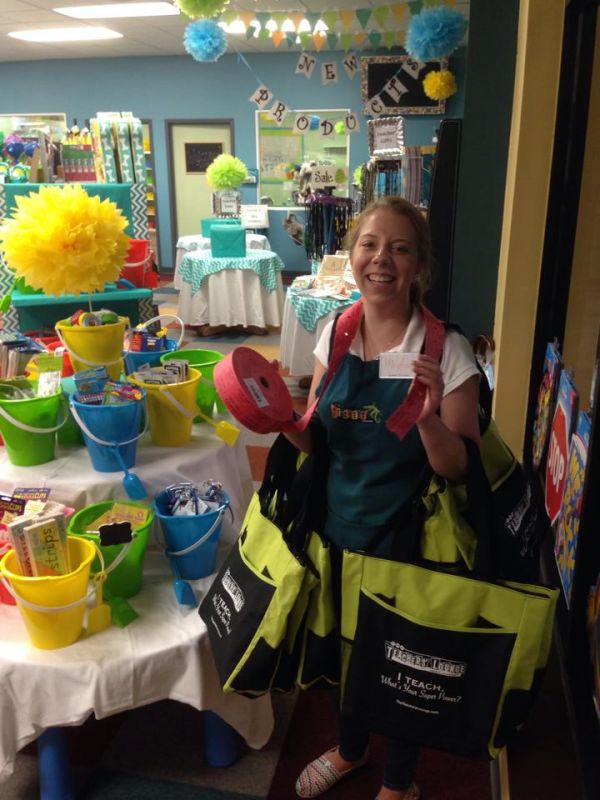 The FIRST 50 CUSTOMERS to walk through the doors of The Teachers' Lounge on July 15th at 10:00 AM will receive a FREE SWAG BAG! This is your only chance to pick up this year's rockin' Teachers' Lounge book bag perfect for carting everything you need to and from school.
And... each SWAG BAG is FILLED with great giveaways-- borders, accents, coupons and more!
Plus... 10 LUCKY WINNERS will receive a $10 gift card hidden in their bag!
BE SURE TO GET HERE EARLY! These will only go to the first 50 customers.
(Please note: The 2015 bags are different from the ones pictured here, but they're TOP SECRET, of course. You'll have to come on Wednesday to check them out!)
Only one bag per family please. Must be 18 years or older.
Receive a Special Coupon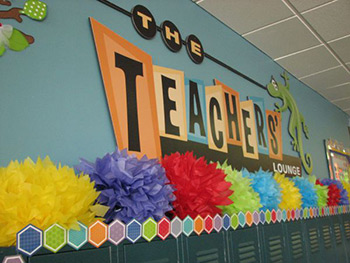 Every customer that visits The Teachers' Lounge between 10:00 AM - 2:00 PM on July 15th will also receive a CUSTOMER APPRECIATION COUPON valid that day only.
Receive $10 off your purchase of $30 or more.
Only 1 coupon may be used per customer. Discount does not apply to previous purchases, warehouse orders, sale items, or the purchase of gift cards. Other restrictions may apply.
Teacher Raffles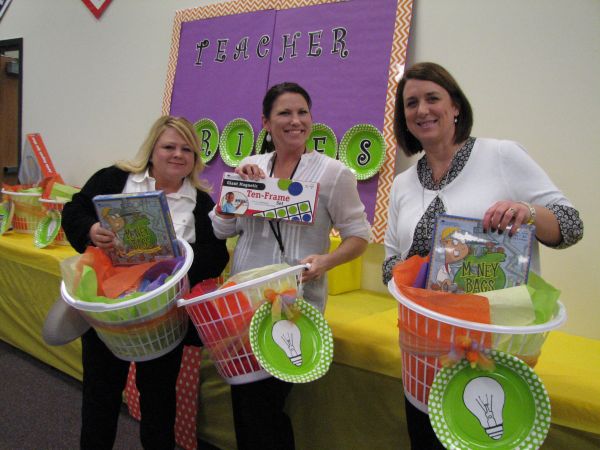 We will also be raffling off 10 gift baskets at 2:00 PM. Each gift basket will be filled to the brim with terrific prizes!
Every customer that visits The Teachers' Lounge from 10:00 AM - 2:00 PM will receive a raffle ticket just for walking through the door. Just put your name on it and drop it in the bucket in front of the basket you would like to win.
PLUS-- EARN AN EXTRA RAFFLE TICKET for every $10 that you spend in the store by 2:00 PM on July 15th.
AT 2:00 PM, we'll be drawing all of our winners!
YOU MUST BE PRESENT AT 2:00 PM TO WIN.
Raffle tickets will be given to customers who are 18 years or older.
FREE Desk Calendar While Supplies Last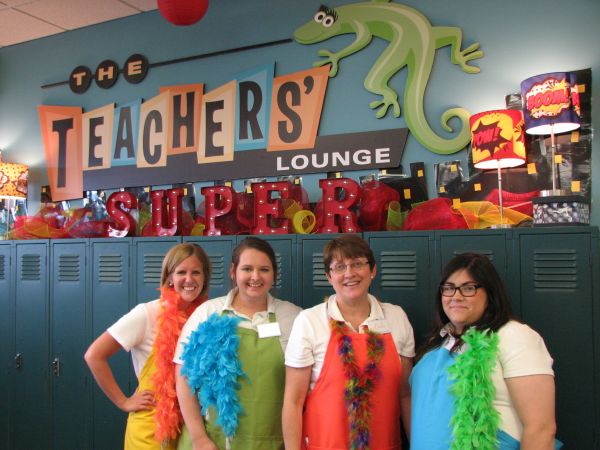 We will also be giving away a FREE Teachers' Lounge Desk Calendar to our customers who visit us on July 15th while supplies last. We do have a limited supply of these to give away, so arrive early to be sure to grab yourself a cute calendar for this school year!
Thanks so much for all that you do in your classrooms all year long!
Only one calendar per family please. Must by 18 years or older.