The Teachers' Lounge®
We are located in Ronnies Plaza across the parking lot from the theater!
Click on the map on the left for directions.
The Teachers' Lounge is St. Louis' finest Parent/Teacher Store. We pride ourselves on having the best customer service and product selection in the industry. Our team members are happy to assist you in finding the perfect educational product for your classroom or home. We carry over 6,000 of the best educational products on the market and also have a selection of over 30,000 products in our
on‑line store
. Stop by and visit us today!
Click here to enjoy a WALK AROUND The Teachers' Lounge
Gingerbread With Grandma-- Only 3 Spaces Remain!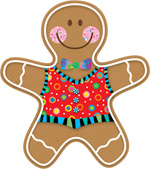 Don't miss out on this fun event... ONLY 3 SPACES REMAIN AS OF 12/12/13!
Start a new holiday tradition at The Teachers' Lounge this year! Decorate a gingerbread house with your grandma on Saturday, December 14th from 10:30-11:30 AM. We'll be filled with holiday spirit as we read Christmas stories, play holiday games, and create our sweet masterpieces to take home.
Registration for this event is required.Please call the store at 314-843-2227 to register. This activity is recommended for children ages 3 and up. The cost is $12.50 per child.
Looking to Add Some F-U-N to Your Holiday Party This Year?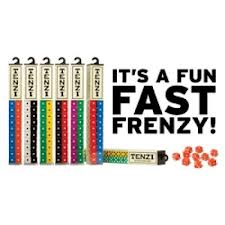 Want to add some FUN to your holiday parties this year? We have some spectacular games that kids and adults of all ages can PLAY TOGETHER! Here's our favorite family-friendly games that are sure to keep everyone interacting, engaged, and excited to be together.
Stop by The Teachers' Lounge to try out any of these great games at our very own DEMO BAR. Or, check out these youtube videos to see how families are connecting with dice. Start a new family tradition this year!
1) LCR: click here for a quick video
2) Farkle: click here for a quick video
3) Tenzi: click here for a quick video
Frogs for Christmas!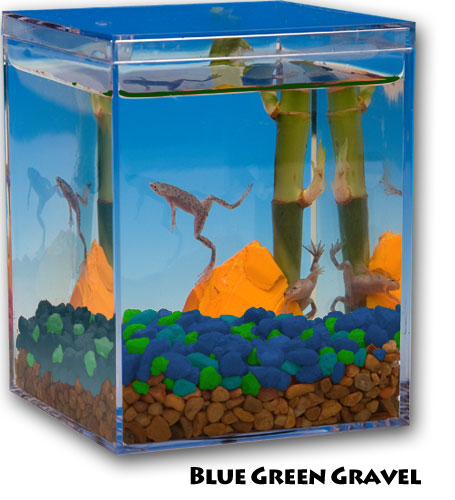 Our favorite pets-- African dwarf frogs-- are back at The Teachers' Lounge for a limited time! We have had so many requests for these little guys, that we've decided to bring them back for the holiday season.
The self-contained eco aquariums make these cute frogs easy to care for. No pump is needed, and the tanks only need to be cleaned every few months. Just feed the frogs twice per week-- and that's it!
Pre-order your frogs by December 15th, and we will hold them for you until December 23rd!
Want the PERFECT Teacher Gift?
We have a special gift card promotion at The Teachers' Lounge for the holidays. Purchase $25 in gift cards during the month of December and receive a $5 bonus card to use on any in-stock merchandise during January 2014! Gift cards make terrific presents for every teacher on your shopping list!
Bring Your Friends to our Loom Party!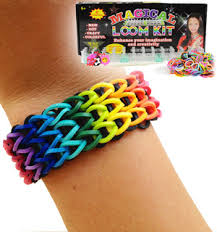 Calling all Loom Fanatics! The Teachers' Lounge is now hosting our loom party on Friday, January 10th from 6:30-7:30 PM so you and your child can learn new designs, share your favorite designs and enhance your looming skills. Everyone who attends will be entered into a raffle for a loom or extra packs of bands.
Registration is required. Please call the store at 314-843-2227 to register. This activity is recommended for children ages 5 and up.
If you have your own loom to bring, the cost is $10 per child. You will receive two bags of assorted bands.
If you need a loom, the cost is $20 per child and you will get to take your loom home after the party!
New to looming? No problem! We'll have a Loom Leader here to help you!
Holiday Hours
The Teachers' Lounge will be closed on December 24th and 25th and December 31st and January 1st so that our team members can enjoy the holidays with their families. We hope that everyone has a wonderful holiday season!
New Phone Number
It has been over a year since we moved - have you updated your records? Our old phone number is still forwarding to us but will be turned off shortly - please make sure you remove 314-894-7000 and use our new number 314-843-2227 (which spells 314-The-ABCs if you ever forget!)