The Teachers' Lounge®
We are located in Ronnies Plaza across the parking lot from the theater!
Click on the map on the left for directions.
The Teachers' Lounge is St. Louis' finest Parent/Teacher Store. We pride ourselves on having the best customer service and product selection in the industry. Our team members are happy to assist you in finding the perfect educational product for your classroom or home. We carry over 6,000 of the best educational products on the market and also have a selection of over 30,000 products in our
on‑line store
. Stop by and visit us today!
Click here to enjoy a WALK AROUND The Teachers' Lounge
Thank You for Supporting Our Small Business
As 2015 approaches, Scott and I wanted to send a HUGE thank you to all of our local parents and teachers who supported our small business this past year. We truly have the MOST WONDERFUL customers, and we will continue to work to be the BEST educational resource for you in the new year.
From our family to yours.... Have a FANTASTIC 2015!
Dec. 31st and Jan. 1st-- Store Closed for Inventory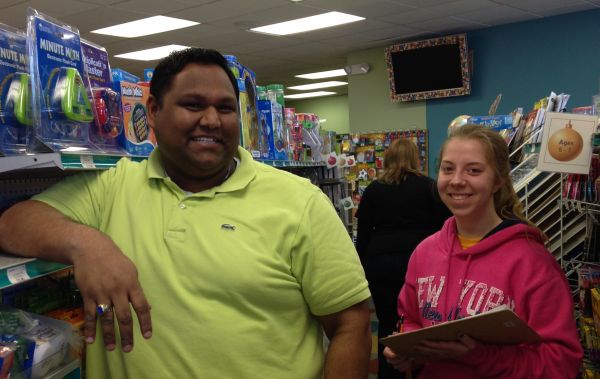 The Teachers' Lounge will be closed on Dec. 31st and Jan. 1st as our team works to complete our end-of-the year store inventory.
We will re-open on Jan. 2nd at 10:00 AM.
Free Family Activity-- Jan. 3rd!
Please join us on Saturday, Jan. 3rd for our FREE FAMILY EVENT! Stop by anytime between 10:30-12:00 to create Fantastic Frozen Winter Crafts and play fun games. No registration is required.