The Teachers' Lounge®
We are located in Ronnies Plaza across the parking lot from the theater!
Click on the map on the left for directions.
The Teachers' Lounge is St. Louis' finest Parent/Teacher Store. We pride ourselves on having the best customer service and product selection in the industry. Our team members are happy to assist you in finding the perfect educational product for your classroom or home. We carry over 6,000 of the best educational products on the market and also have a selection of over 30,000 products in our
on‑line store
. Stop by and visit us today!
Click here to enjoy a WALK AROUND The Teachers' Lounge
Open Monday, January 16th
The Teachers' Lounge will be open on Martin Luther King, Jr. Day (Jan. 16th) from 10 AM - 7PM. Stop by to pick up those last-minute items that you need for your lesson plans, try out a new game at our demo bar, or look through some of our must-have teaching resources.
Tax Deduction
Did you know that we have a special benefit for all of our Lounge Lizard Club Members? You can stop by The Teachers' Lounge anytime to receive a print out of your purchases from 2016 to use toward your teacher tax deduction. Just stop in and ask any team member for your 2016 purchase history. It only takes a few minutes to print, so be sure to get yours the next time you're in the store.
Visit the IRS to read more about this deduction.
Build and Play with Bloco
Have you heard of Bloco? It's a great new building toy that's fun for those cold winter days!
Bloco is a groundbreaking construction toy whose high density foam pieces and uniquely designed plastic connectors interlink, stack and rotate at any angle to create lovable and captivating creatures you can play with or display as decorative items. No two pieces in a box are alike, yet they can be mixed and matched together in a medley of configurations. Whether you follow the instructions, or follow your imagination, the possibilities are endless.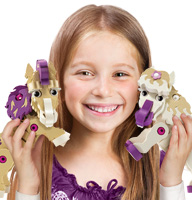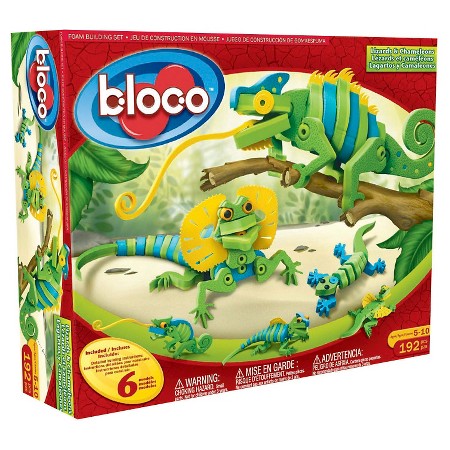 Find a Fantastic Family Game
The Teachers' Lounge is overflowing with fantastic family games that your whole family will love. Stop by our demo bar to try a few of our new favorites!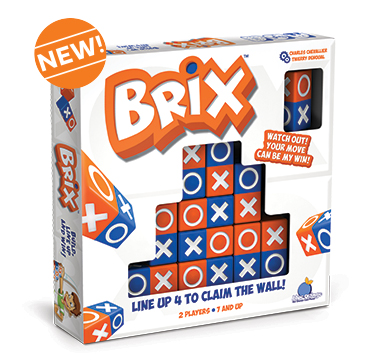 Brix: Line up four in a row on a whole new level in this one of a kind strategy game! Players build their wall to victory with vibrantly colored blue and orange bricks engraved with X's and O's. The first player to align four of their symbol or color in a row wins the game and claims the wall! But watch out! Each brick contains both your symbol and color as well as those of your opponent. Each time you add a new piece, you risk helping your opponent win the game!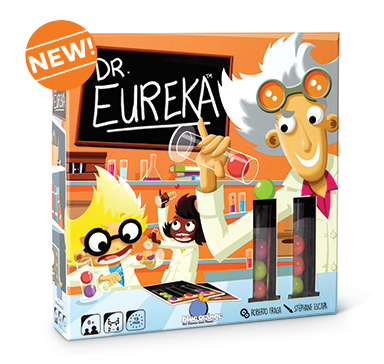 Dr. Eureka: The brilliant Dr. Eureka has important experiments for you to complete! Pick a challenge card, 3 test tubes and 6 colorful balls to solve his scientific formula. Carefully move your materials from tube to tube without dropping them, and position them as illustrated on the challenge card. This brainteasing party game can be played solitary or competitively.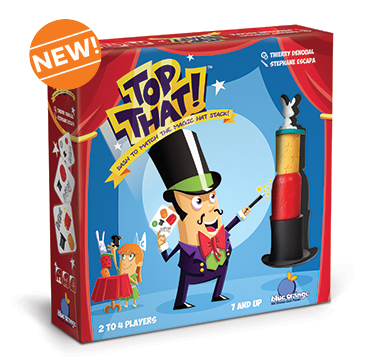 Top That: Put on your hat, break out your props, and hide your rabbits in this magical match up! When the challenge card is flipped over, players race to stack their objects in 1 single pile following 3 simple rules: objects printed in color must be visible on the stack, objects printed in grey must be hidden INSIDE objects on the stack, and objects surrounded by stars must be kept empty. Do you have what it takes to master your magic in this grand stack 'em up finale?