Page 15 - 2019 Teachers' Lounge Classroom Furniture & Technology Catalog
P. 15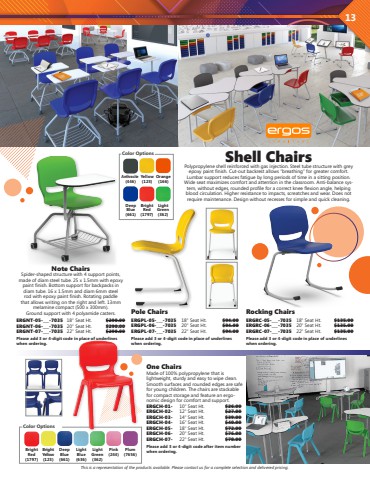 13
All Interlox table legs are equipped with tech/backpack hooks.
Table Top Laminate Colors
Single-student top with pneumatic lift for easy sit-n-stand transition.
Interlox Table System
Move, engage, and optimize space! Capitol's Interlox Table System was designed to con gure tables to  t your classroom's speci c needs. Promote interaction in your classroom by interlocking
your tables together. Each design will perfectly interlock with one another to con gure any system you want.
Highlights:
• Metal Leg Attachments
• Any Laminate Color
• HD Rubber Spray Edge
• Multiple Leg & Height Options • 12-Gauge Leg Mount Plates
• Lifetime Frame Warranty
All tables have marker board option available.
Get the most from classrooms, libraries, and workroom spaces with easy recon guration.
Collaborate and still break out for testing
Teachers can extend their desk space. Then use the extension as a mobile podium.
Black Blue Agave Cherry Eggplant Grey Nebula Kiwi Maple
Maroochy Brush
Oak Pomegranate
Tangerine
Walnut
This is a representation of the products available. Please contact us for a complete selection and delivered pricing.