Page 56 - 2019 Teachers' Lounge Classroom Furniture & Technology Catalog
P. 56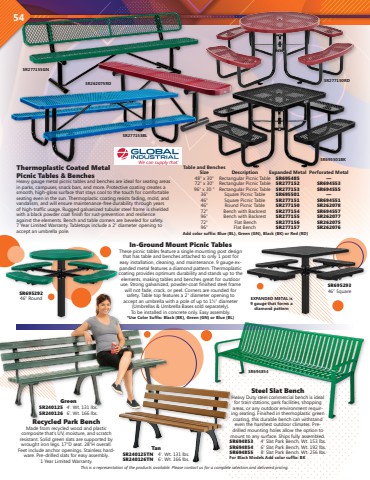 54
Avoid the Harmful Long-Term Effects of Too Much Sitting...
Standup Standing Desk Collection
Of ceSource® StandUp Standing Desk Series are easy, quick and quiet to operate and offer the optimal vertical range to accommodate people of all sizes.
1. Basic Electric - Standard
2. Electric - Standard
3. Deluxe Electric - Standard
4. Deluxe Corner Electric - Standard 5. Single Post Leg - Standard
6. Crank Lift
7 Pneumatic Gas Lift w/Casters 8. Laminate Deluxe Casing
Eight Base+Six Top + Several + 8 Top Options Shapes Top Sizes Finishes
Con gure Your Way!
FINISH COLOR SWATCHES
Cherry
Mahogany
Coastal Gray
Maple
Espresso
Modern Walnut
Honey
White
This is a representation of the products available. Please contact us for a complete selection and delivered pricing.